Sunday, June 25th, 2006
---
11:57 pm
Mannn - lots of stuff has happend.
CBAAAAAAAA
turkey tomorrow =) See yees all in 2weeks.
Thursday, May 18th, 2006
---
3:00 pm
Mannn. Im bored. Phyyysics was a breeze =)
Exaaaaaammmmssss =(



Tuesday, May 9th, 2006
---
5:15 pm
Yeahhhh. Saterday .. went out with Kev buff.. with a 70cl bottle of vodka .. some money . and 4 liters of orangina!!!!!!!!!!!

lololol.

Went to finniston to play pool. Had like.. two games .. went to mcd's. Got the train to hyndland .. went to . nasbey .. then to broomhill school. Was fun.

Sunday.. stayed in mosta the day. Went out with Adams Jamie and Alex at night... Tanned some wine. Was fun. Alex was all like..." Hmm Kirsty i can taste a slight hint of appples" .. i was like.. " its bogging... "

Came to Mick and Dee's yesterday. Kicked about .. stayed here . Got to play on the laptop all night :) Still here.. Its flipping sunny and nice to be outta glasgooow.

Comp exam on Thursday but.. gotta go back :(

Think my mums all better but so i t shoudl be coosht.
lol


xoo bored ?
Wednesday, May 3rd, 2006
---
8:25 pm
Thursday, April 27th, 2006
---
10:22 pm
Past few days.. in pictures.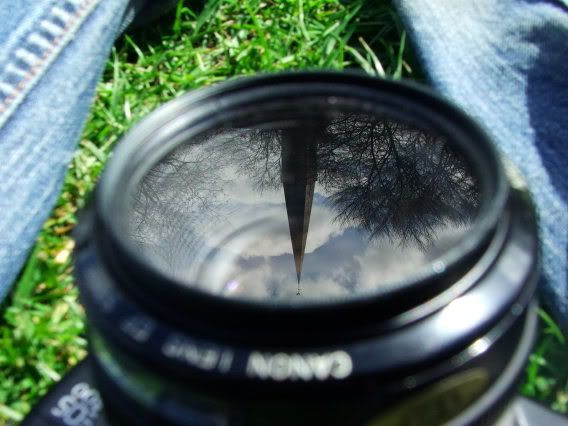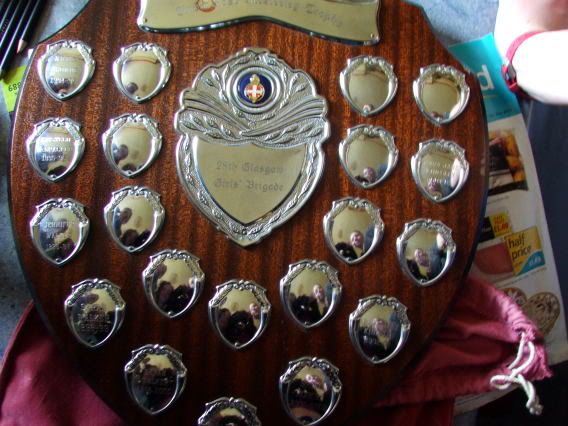 Monday, April 17th, 2006
---
7:43 pm
My throat megga hurts. Feels like iv had 10 fags at once... Argg.

Was out todayyy. Went to .. Eilz and K's . Wass good. Went home at 5 to study.. didnt.

Was out on Friday.. And Saterday with Kevin.
Was okay.. But ack Saterday was better.

Didnt get my new cop yet :(

School tomorrow. arg. =[
SOTY but.
Friday, April 14th, 2006
---
8:41 pm
Monday, April 10th, 2006
---
11:56 am
Hmm.. Im in bit of shit. Last night was heavy funny but.. well what i can remember..

Im grounded untill after exams. It well funny to think iv only just been caught... seen as iv been drinking for years.


x
Saturday, April 8th, 2006
---
4:37 pm
Omg .. Im having a hard time trying to tell if last night was a dream or not. Its wierrrd.

IM BOREED AS FUCKKKKKKKK. pshhht.

i feel sick too.
x
12:51 am
Friday, April 7th, 2006
---
9:26 pm
Im at kevin. Dunno if its a good or bad thing. My tounge is never numb.
VODDDDDYYYY!

xooo
Thursday, April 6th, 2006
---
10:20 pm
Today was good..Lazed about untill about half 6. Went to meet kevin . Walked to Botanics.. were gonna take photos.. we started then it started pisssssing downnn !!
Was fun but. So kicked about in the rain for a bit .

Was gonna get a sub of the day.. then realised i had food at home that i really wanted. So i kept my appitie for it .. got home. AND MICK HAD FLIPPIN EATEN IT ALLLL !!

im having chips and curry sauce :(

x
Saturday, April 1st, 2006
---
10:27 pm
Past few days have been fun. =)

yesterday.. me eilidh n lara went to my dads.had a bottle of wine. and some vodka.
Wass fun.
Today i went to town. Was good..

Cant rememer how today was good.

3inch heal.. pwahhhh!!!
broken ankle ????


My heads hurts.

.. arff..

xo
Thursday, March 30th, 2006
---
9:12 pm
Went in first two periods today. Then went to beanscene in charing cross . Then went to meet kevin. Went to high street and went to the st mumgos museam and went to a KKK photo exhibit. It was good.
Then went for a walk in the hugee graveyard.. then foudn out summit like.. junkies hide in the bushes and mug ye.

Walked to town.. got a subway . and then went home. it was good at the start then got worse and worse.

x
Monday, March 27th, 2006
---
10:53 pm
I failed my Physics test. Heck.

Bitch.. i just made a hole in mt t-shirt. Oh well.

I tidyed like the whole house and done about 6 loads of washing.

School was piishh today. Totally dnt wanna go tomorrrow =[ .. but i have to.

Yesterday was fun =]

Dan was ment to be coming up at the weekend.. but he got kinda annoyed at me coz i didnt text him back even though i dont have credit.. which he knows. psht.. yeah so he cant come up now coz he has to book it 4 days in advance.. dnt really see how he cant considering sunday aint for nother 6. Coming at summer i think..

I spent most of tonight talking to a guy from America.. i made him download the smiths.. harrr.

He tried to say that like.. all Brits hated the sexpistols.. i was like.. whitt!!
Hes coosht thouuugh.

Amis sending (well trying) freezepop =]=]

xoxox
Sunday, March 26th, 2006
---
3:26 pm
Haha.. i just had a huge debate with my mum about ID cards.. she got really pissed off and went in a mood. Fanny.

Went into townnn yesterday. Bought a top n New boxers. Came home and went on MSN.. stayed there untill 3 in the morning . Hahaha.. Im so sad.

Went to bed.. got up and done my essay . Now im gonna do more physics revision.
Been listening to Morrissey non-stop since Friday :)

xo.
Thursday, March 23rd, 2006
---
7:19 pm
Ha. Today was funny. Didnt go to school first two.. went to starbucks instead and eilz bought me a vallia latte . Sat about in there for a bit. Ned came in.. and done homework!?

Walked back to school and got lost. lol.

RE was so funny..

"he just want to get into your... house "
Haha.. Jammess :)

and
" 4 hours of vigourus sex burns the same amount as extreme exercise on a tredmill"
" What about .. Extremly Vigourus sex ? Is that like.. sex ON a tredmill??!"

Hahhaaa.. IL TAM C!!!
:)

Rest of school was a bit pish.

im staying up late to watch a daniel craig movie at 2 in the moring or summit :)


xo
Wednesday, March 22nd, 2006
---
9:29 pm
Jeez. My life if SO boring right now. MS supported study. UTTER PISH! .. And hunch back didnt teach us anything really.

People are so fake.Jeez.

i cba straightening my hair.. so il do it tomorrow.. even if i do look like Mrs Gordon.
I fell down the stairs today :) .. well.. kinda slide down them all then sat down. :) Was fun.

Im well pee'd off at my calculator . My divide , 9 and 3 buttons dont work. Psht. Gonna have to get a new onnnnne.

Im so bored. I really want to spam you lot with lots of old pictures and stuff.. but i cba.
Ciao
xxo.
Saturday, March 18th, 2006
---
1:13 pm
Last night was pisssssh.. Well achully .. the bus ride up was rather fun. And going home with Adam Eilz Jamie N jack was cool too.. But the middle bit was rahter pish.

We had a bottle of lambrini. It didnt touchh me :(

Going into town or summit just now to buy hair bands.

Mick gave me a money last night . :)

I was really pissd off last night.. but now i realise i dont achully give a FUCK about him anymore and i cant be bothered with his suppossed "feelings"
+ Hes a bitch

Jelly text me in Mathhhhss :)
Made me well happpy . even if i was slightly freeked out .


xoo
Thursday, March 16th, 2006
---
11:08 pm